Inline cold stamping allows for an unlimited range
of contrasts and metallic colours
Estúdio Gráfico 21 is the only printing company in Portugal equipped with a cold foil stamping system on an offset printer.
An important advantage of cold foil stamping is that it provides greater flexibility as cold foil is applied in the first 2 printing stations, leaving the remaining stations for additional printing options such as the CMYK process and PMS colours. This set up allows for the broadest range of metallic colour in one application and a countless range of possibilities.
Cold foil printing is done inline on the press, thus meaning that cold foil stamping can be a cost-effective choice if the foil area (the area on the sheet that will be foiled) is large, as the (large) foil area needed on the sheet will allow maximum use of the foil ribbon.
Being an inline process also means that inks, varnishes and coatings can be applied over the cold foil on press, eliminating the need for a second off-line operation, as it usually happens with hot foil stamping.
Cold foil is applied on press at production speeds and does not require special UV inks and dryers, which add cost to the printing process.
Environmentally friendly
Unlike printing on metalized film-laminated paper boards, cold foil printing leaves the smallest possible environmental footprint. Lithographic cold foil is pulpable and 100% recyclable.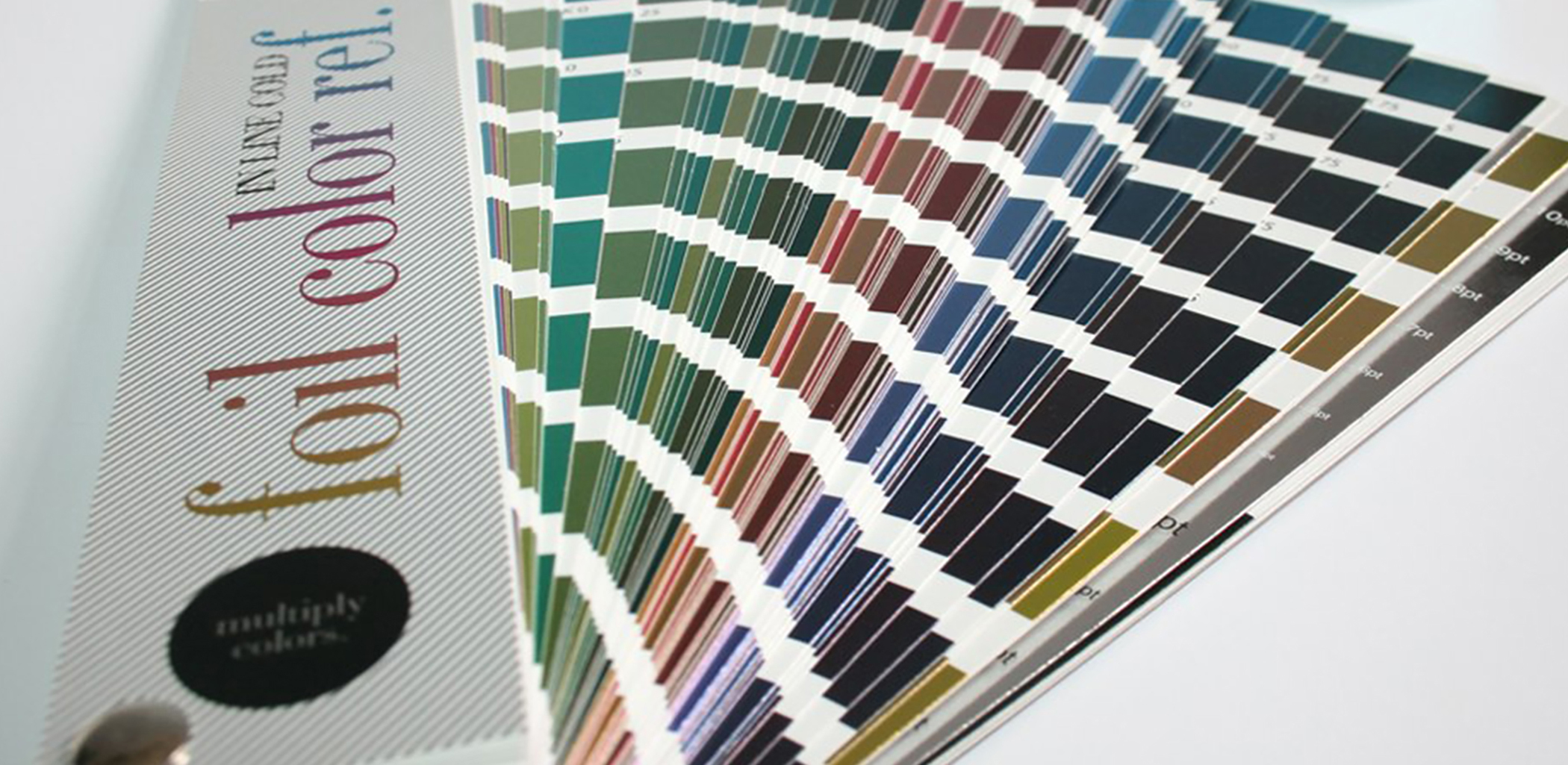 How does it work?
Cold foil is a metallic film with a removable liner that is applied to the press sheet inline on press. The cold foil unit is attached above the second printing station on the press and the roll of foils runs from an unwind roller, through the printing unit between the blanket and impression cylinder and back out the press to a take-up roller. An adhesive pulls the metallic foil off the polyester liner in the second station adhering it to the press sheet. The foil can be overprinted in the subsequent printing stations to achieve a wide spectrum of metallic colours.
Cold foil is very flexible in terms of varnishes and coatings that can be applied to the cold foil and press sheet. Because cold foil is printed inline, one can print CMYK and PMS colours and still apply varnishes and coatings. The standard cold foil uses a silver base but silver holographic is also on offer along with gold foil. Cold foil works best on papers with smooth finishes, i.e. gloss and coated papers.